In the world of regenerative medicine, researchers and clinicians are continually seeking innovative ways to enhance the healing process. One such method that has been gaining attention in recent years is Hyperbaric Oxygen Therapy (HBOT). This treatment, which involves exposing patients to high-pressure oxygen environments, has shown promising results in various medical conditions. But what makes it particularly intriguing is its ability to synergize with stem cell therapy, unlocking new possibilities for healing and tissue regeneration.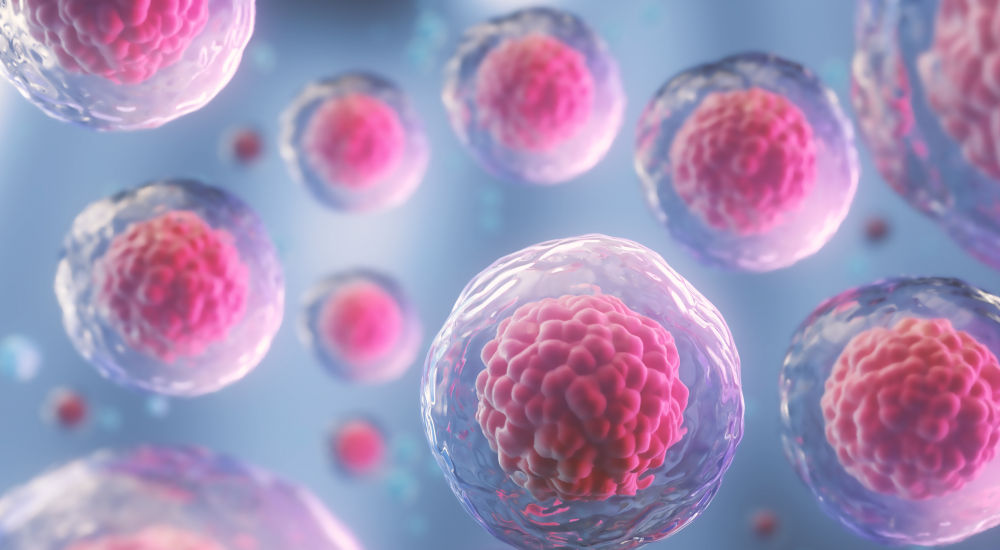 Understanding Stem Cells
Before we delve into how Hyperbaric Oxygen Therapy complements stem cell therapy, let's first understand the role of stem cells in the body. Stem cells are undifferentiated cells with the remarkable potential to develop into various specialized cell types. They serve as the body's natural repair system, replacing damaged or aging cells and promoting tissue regeneration.
However, the effectiveness of stem cells can be limited by various factors, including their numbers and the local microenvironment of the injured or diseased tissue. This is where Hyperbaric Oxygen Therapy comes into play.
Hyperbaric Oxygen Therapy: A Brief Overview
Hyperbaric Oxygen Therapy involves breathing pure oxygen in a pressurized chamber, typically at higher-than-normal atmospheric pressure levels. This increased pressure enables the lungs to absorb more oxygen, and subsequently, the bloodstream carries this oxygen to every cell in the body. This oxygen-rich environment has several beneficial effects on the body's healing processes.
How HBOT Enhances Stem Cell Therapy
Improved Oxygen Delivery: Oxygen is crucial for the survival and function of cells, including stem cells. HBOT increases the oxygen saturation of the blood, which in turn enhances the delivery of oxygen to injured or compromised tissues. Stem cells thrive in an oxygen-rich environment, promoting their survival and regenerative capabilities.
Angiogenesis Promotion: Hyperbaric Oxygen Therapy stimulates the formation of new blood vessels, a process known as angiogenesis. This is essential for stem cell therapy as it ensures an adequate blood supply to the targeted tissue, facilitating the integration and effectiveness of administered stem cells.
Reducing Inflammation: Inflammation can hinder the healing process and impair stem cell function. HBOT has anti-inflammatory properties, helping to mitigate inflammation and creating a more favorable environment for stem cell activity.
Mobilizing Stem Cells: Some studies suggest that HBOT may help mobilize stem cells from their niches in the bone marrow, making them more accessible for therapeutic purposes. This could potentially increase the number of stem cells available for tissue repair.
Enhanced Immune Response: Hyperbaric Oxygen Therapy can boost the body's immune system, aiding in the clearance of damaged or infected tissues. This can create a cleaner slate for stem cells to work on, promoting more efficient healing.
Clinical Applications
The combination of Hyperbaric Oxygen Therapy and stem cell therapy has shown promise in various medical conditions, including:
Wound Healing: Chronic non-healing wounds, such as diabetic ulcers, have been treated successfully with the combination of HBOT and stem cells.
Stroke: Research indicates that this combined therapy may improve recovery outcomes in stroke patients by promoting neurogenesis and tissue repair.
Traumatic Brain Injury: HBOT and stem cell therapy hold potential for mitigating the effects of traumatic brain injuries and enhancing cognitive recovery.
Orthopedic Conditions: Osteoarthritis and musculoskeletal injuries have also been targeted for combined treatment to accelerate tissue repair and reduce pain.
Conclusion
Hyperbaric Oxygen Therapy, when combined with stem cell therapy, offers a promising approach to enhance the body's natural healing processes. By creating an oxygen-rich environment, reducing inflammation, and mobilizing stem cells, HBOT can optimize the regenerative potential of stem cells. The future holds exciting possibilities for improved patient outcomes and a brighter future in regenerative medicine. As this field continues to evolve, the collaboration between Hyperbaric Oxygen Therapy and stem cell therapy will prove to be a powerful tool in the hands of medical professionals, providing hope and healing for patients facing various health challenges.