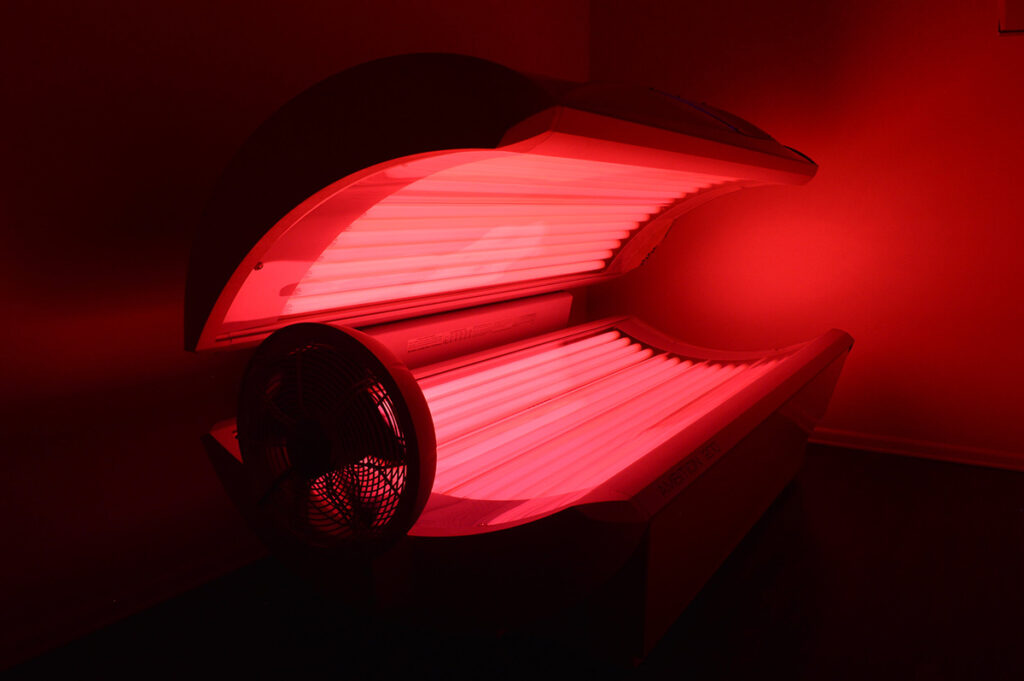 In an age of constant innovation, it's no surprise that science and technology have unlocked new, non-invasive ways to improve our health and well-being. One such breakthrough is red light therapy, a treatment that has gained popularity for its potential to address a wide range of health issues. In this blog post, we'll delve into what red light therapy is and explore the various ways it can help improve your life.
What is Red Light Therapy?
Red light therapy, also known as low-level laser therapy (LLLT) or photobiomodulation, involves the use of low-level red or near-infrared light to stimulate, heal, and rejuvenate cells in the body. It's a non-invasive and painless treatment that has been studied for decades and has shown remarkable potential in various medical and cosmetic applications.
The therapy typically involves the use of LED lights or lasers emitting specific wavelengths of red and near-infrared light, which penetrate the skin and are absorbed by the cells in your body. This absorption can trigger various biological responses, such as increased energy production and cellular repair.
What Can Red Light Therapy Help With?
Sports Recovery: Many athletes use red light therapy to expedite post-workout recovery, reduce muscle soreness, and improve performance. It can help enhance muscle endurance and reduce the risk of injury.
Skin Health: Red light therapy has become a go-to option for those seeking skin rejuvenation and anti-aging benefits. It can help reduce wrinkles, improve skin texture, and promote collagen production, which can lead to a more youthful appearance.
Pain Relief and Inflammation: Red light therapy has shown promise in reducing pain and inflammation, making it a valuable option for individuals with conditions like arthritis, muscle soreness, or chronic pain.
Wound Healing: Red light therapy can expedite the healing process of wounds, cuts, and burns by promoting tissue repair and reducing inflammation. This makes it beneficial for post-surgical recovery or minor injuries.
Mood and Mental Health: Some studies suggest that red light therapy can positively impact mood and mental health. It may help alleviate symptoms of depression, anxiety, and even seasonal affective disorder (SAD).
Hair Growth: Red light therapy can stimulate hair follicles and promote hair growth in individuals experiencing hair loss or thinning. It's a non-invasive alternative to more aggressive treatments.
Joint Health: Individuals with joint conditions like osteoarthritis may benefit from red light therapy due to its potential to reduce pain and inflammation in the affected areas.
Circulation and Heart Health: Red light therapy may improve blood circulation and support heart health by encouraging the release of nitric oxide, which can relax blood vessels and lower blood pressure.
Acne Treatment: Red light therapy can help with the treatment of acne by reducing inflammation and promoting skin healing. It's a gentle and non-invasive alternative to harsh topical medications.
Overall Wellness: Many individuals incorporate red light therapy into their wellness routines to boost energy levels, improve sleep quality, and enhance general health and vitality.
Red light therapy is a versatile and non-invasive treatment that offers a wide range of potential benefits, from enhancing skin health and promoting hair growth to reducing pain, inflammation, and more. It is important to know that like many wellness modalities the true benefit of red light therapy is realized with consistant use. Talk with the staff and together we can come up with a plan that gets you the frequency you need to reap the many benefits of red light therapy.