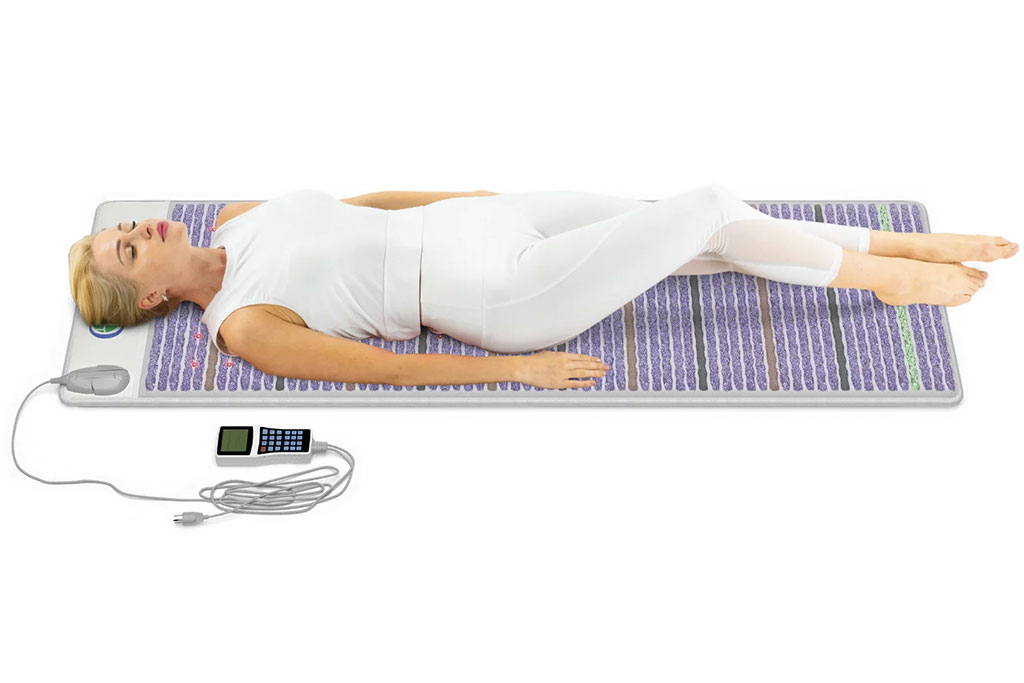 In the world of alternative medicine and holistic healing, there is a vast array of therapies and treatments designed to promote wellness and alleviate various health conditions. One such therapy that has been gaining attention and popularity is PEMF therapy, which stands for Pulsed Electromagnetic Field therapy. While it may sound like something out of a sci-fi novel, PEMF therapy is grounded in science and has shown promising results in improving health and well-being. In this blog post, we'll explore the benefits of PEMF therapy and how it can contribute to your overall health.
Understanding PEMF Therapy
PEMF therapy involves the use of electromagnetic fields to stimulate and encourage the body's natural healing processes. This therapy is non-invasive and painless, making it an appealing option for those seeking alternative treatments for various health issues. PEMF devices generate electromagnetic fields that mimic natural, earth-based frequencies and expose the body to these fields to induce therapeutic effects.
Benefits of PEMF Therapy
Pain Relief:
One of the most notable benefits of PEMF therapy is its ability to relieve pain. By stimulating the body at a cellular level, it can help reduce inflammation and improve circulation, leading to pain relief. This makes PEMF therapy particularly effective for individuals suffering from chronic pain conditions such as arthritis, fibromyalgia, and musculoskeletal injuries.
Improved Sleep:
Many people struggle with sleep disorders and insomnia, which can negatively impact their overall health. PEMF therapy has been shown to help regulate sleep patterns by promoting relaxation and reducing stress levels. Improved sleep quality leads to increased energy, better mood, and enhanced cognitive function.
Enhanced Recovery:
Athletes and individuals recovering from injuries can benefit significantly from PEMF therapy. It accelerates the body's natural healing processes by increasing blood flow, reducing inflammation, and promoting tissue repair. This can help speed up recovery times and reduce the risk of complications.
Mental Clarity and Focus:
PEMF therapy can also have a positive impact on mental health. By reducing stress and improving sleep, it can enhance cognitive function, concentration, and overall mental clarity. This is beneficial for individuals dealing with anxiety, depression, or stress-related disorders.
Immune System Support:
A robust immune system is essential for maintaining good health and preventing illness. PEMF therapy can help stimulate the immune system, making it more effective at warding off infections and diseases. It does this by optimizing the functioning of immune cells and promoting overall wellness.
Increased Energy Levels:
Many people suffer from chronic fatigue and low energy levels. PEMF therapy can boost energy levels by increasing cellular energy production and improving circulation. This increased vitality can lead to a more active and fulfilling lifestyle.
Non-Invasive and Safe:
One of the most significant advantages of PEMF therapy is that it is non-invasive and safe. Unlike some medical treatments and medications, PEMF therapy carries minimal risks and side effects. It can be used as a complementary therapy alongside conventional medical treatments.
PEMF therapy is a promising and non-invasive approach to improving health and well-being. Its ability to relieve pain, enhance sleep quality, accelerate recovery, support the immune system, and increase energy levels makes it a versatile and valuable tool for individuals seeking alternative and complementary therapies.