Coming Soon to Dr. Johnson's Office!!!
In recent years, shockwave therapy has emerged as a groundbreaking non-invasive treatment option for various musculoskeletal conditions. Harnessing the power of sound waves, this innovative therapy has gained popularity due to its remarkable effectiveness and minimal side effects. On this page, we will explore the principles behind shockwave therapy, its applications, and the myriad of benefits it offers to patients seeking pain relief and improved healing.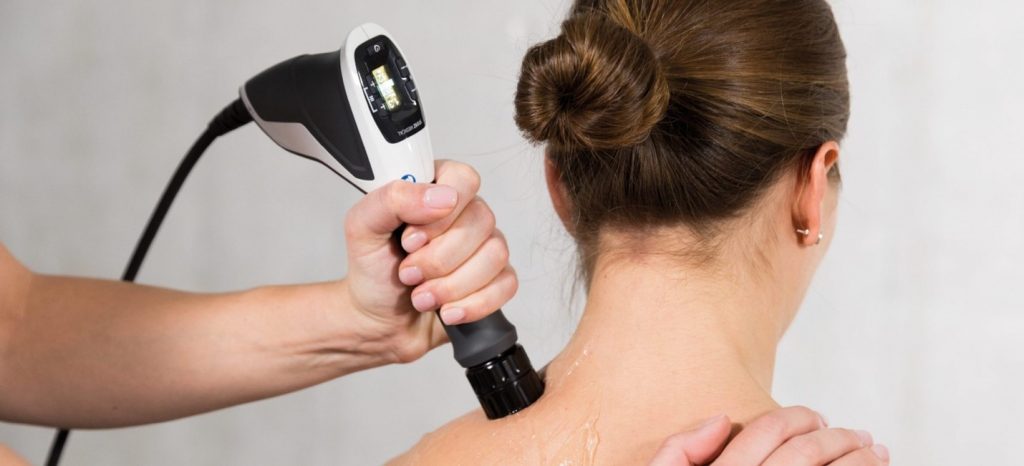 Understanding Shockwave Therapy
Shockwave therapy, also known as Extracorporeal Shockwave Therapy (ESWT), involves the application of acoustic waves to the affected areas of the body. These waves are generated by a handheld device and delivered directly to the targeted tissue. The waves are characterized by their high intensity and short duration, creating a mechanical force that stimulates the body's natural healing mechanisms.
How Does Shockwave Therapy Work?
The exact mechanisms behind shockwave therapy are still being studied, but researchers believe that the therapy induces several beneficial physiological responses within the body. Some of the proposed mechanisms include:
Neovascularization: Shockwave therapy promotes the growth of new blood vessels in the affected area, enhancing blood circulation and facilitating the delivery of oxygen and nutrients to promote healing.
Cellular Regeneration: The mechanical energy of the shockwaves triggers the release of various growth factors and stimulates the production of collagen, a key protein responsible for tissue repair and regeneration.
Pain Reduction: Shockwave therapy helps desensitize nerve endings and decrease the production of pain-inducing substances, providing significant relief from chronic pain conditions.
Benefits of Shockwave Therapy
Effective Pain Relief: Shockwave therapy has proven particularly effective in alleviating chronic pain conditions, such as plantar fasciitis, tendinitis, tennis elbow, and shoulder impingement syndrome. It offers a non-invasive alternative to surgery or prolonged medication use.
Improved Healing and Tissue Regeneration: By promoting neovascularization and stimulating collagen production, shockwave therapy accelerates the healing process. It can enhance tissue repair, promote bone growth, and reduce scar tissue formation.
Non-invasive and Minimal Side Effects: Unlike surgical interventions, shockwave therapy is non-invasive, reducing the risks associated with invasive procedures. It also has minimal side effects, making it a safe treatment option for many patients.
Quick and Convenient: Shockwave therapy sessions are typically short, lasting between 10 to 30 minutes per session. Most patients experience significant improvement after just a few sessions, allowing them to quickly resume their daily activities.
Conclusion
Shockwave therapy has revolutionized the field of pain management and tissue regeneration. By harnessing the power of sound waves, this non-invasive treatment option offers patients a safe and effective alternative to surgery and medication. Its ability to promote healing, reduce pain, and improve overall function has made it a popular choice among individuals seeking relief from various musculoskeletal conditions. As research continues to uncover the full potential of shockwave therapy, it is likely to become an increasingly valuable tool in the realm of healthcare, benefiting patients worldwide.
Coming Soon to Dr. Johnson's Office!!!