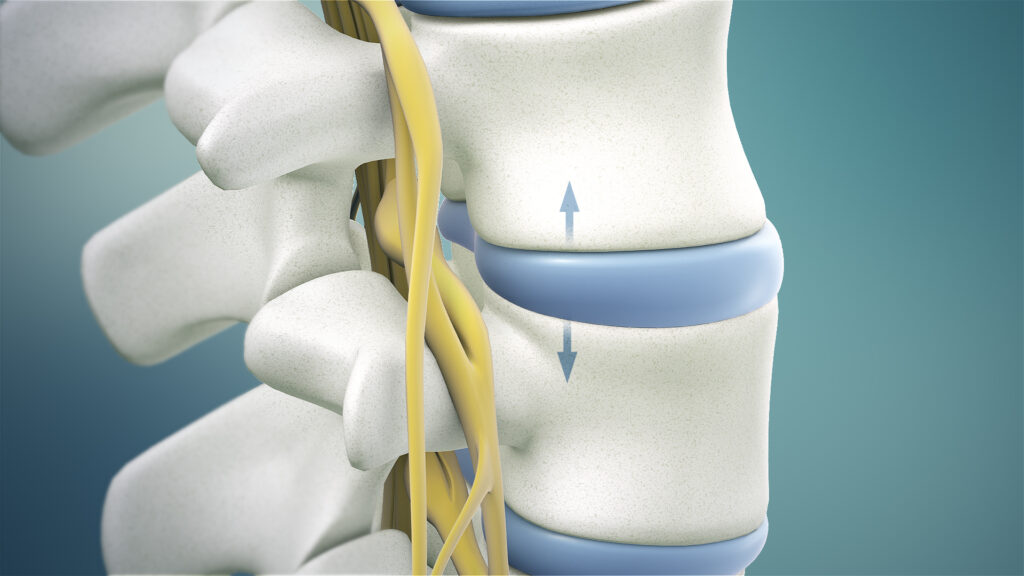 Back pain is a pervasive issue affecting millions of people worldwide. For many, this discomfort arises from the compression of spinal structures, leading to a range of debilitating conditions. Spinal decompression therapy has emerged as a promising non-invasive approach to alleviate these ailments. In this blog post, we will explore how spinal decompression works and the conditions it can help treat.
Understanding Spinal Decompression
Spinal decompression is a therapeutic technique designed to relieve pressure on the spinal cord or nerves by gently stretching the spine. The primary goal is to create negative pressure within the discs, allowing them to retract and potentially improve the flow of nutrients, oxygen, and water into the affected areas. This, in turn, can encourage the body's natural healing mechanisms.
Mechanisms of Spinal Decompression
Mechanical Decompression: The treatment involves the use of a specialized table or device that gently applies traction or stretches the spine. This process increases the space between the vertebrae, which can reduce the pressure on the spinal discs and nerves.
Change in Disc Pressure: Spinal decompression alters the pressure within the intervertebral discs. The negative pressure created can help draw herniated or bulging disc material back into the disc, relieving nerve compression.
Conditions Treated by Spinal Decompression
Spinal decompression therapy has shown promise in alleviating various spinal conditions, including:
Herniated Discs: When the soft inner material of a spinal disc leaks out and presses against nearby nerves, it can cause excruciating pain. Spinal decompression helps relieve this pressure, promoting the healing of the disc.
Bulging Discs: A bulging disc occurs when the outer layer of the disc weakens and swells, potentially pressing on spinal nerves. Decompression therapy can reduce this pressure, providing relief.
Sciatica: Sciatica is often the result of compression on the sciatic nerve, causing pain, numbness, and tingling in the lower back and legs. Spinal decompression can alleviate this pressure and alleviate these symptoms.
Degenerative Disc Disease: As we age, our spinal discs can degenerate, leading to pain and reduced mobility. Spinal decompression can slow down this degenerative process and provide relief from pain.
Spinal Stenosis: This condition involves the narrowing of the spinal canal, leading to nerve compression. Spinal decompression can create more space within the spinal canal, reducing pain and discomfort.
Chronic Back Pain: Chronic back pain can have various underlying causes. Spinal decompression can be a valuable option for those who have not found relief through other treatments.
The Procedure
During a spinal decompression session, a patient is comfortably positioned on a specialized table. A harness or straps are secured around the patient's pelvis and trunk. The table is then controlled by a computerized system to apply a controlled stretching force to the spine. The treatment is generally painless, and patients often report feeling a gentle, soothing sensation.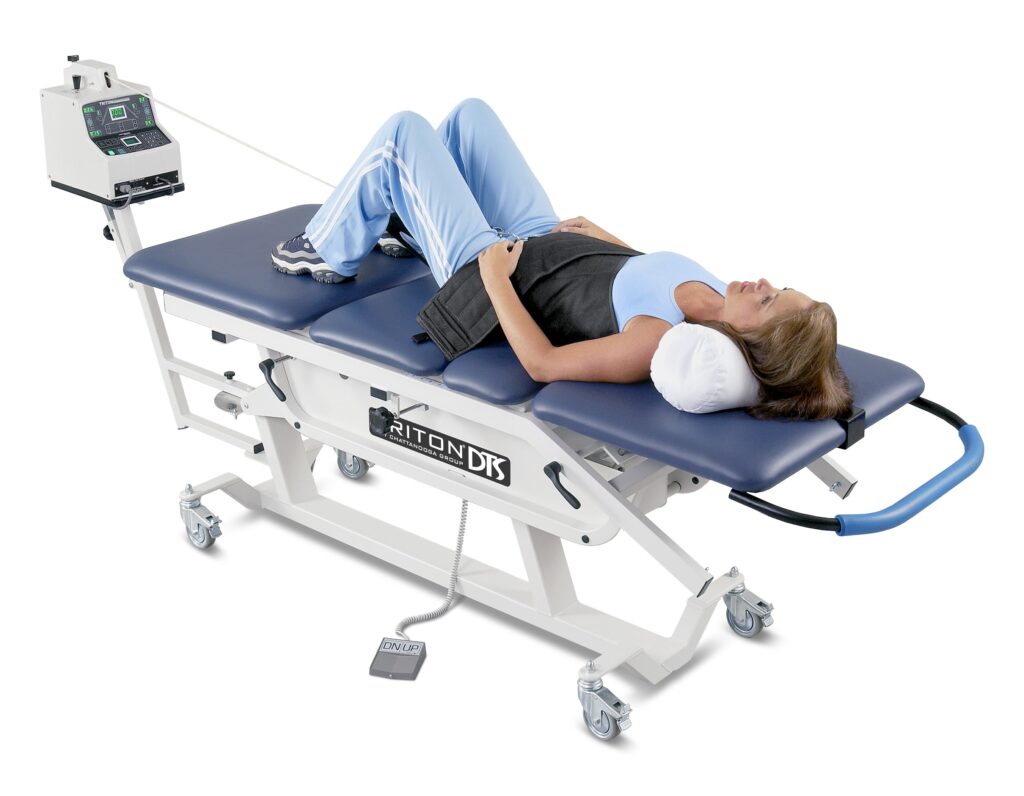 Spinal decompression therapy is an increasingly popular non-surgical option for individuals suffering from a range of spinal conditions. By gently stretching the spine and relieving pressure on spinal discs and nerves, this therapy can provide much-needed relief from pain and discomfort. If you are experiencing chronic back pain or any of the conditions mentioned above, it is advisable to consult with a healthcare professional to determine if spinal decompression could be a suitable treatment option for you.