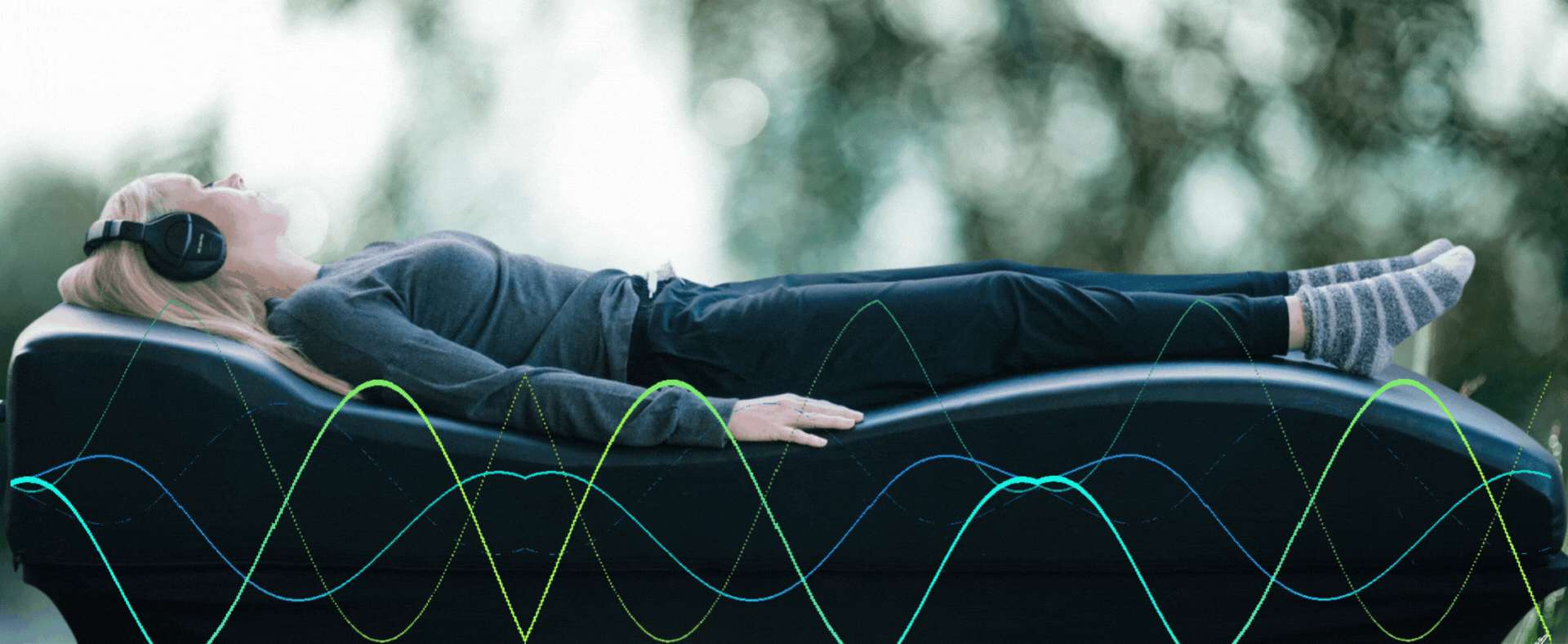 In the world of holistic wellness, there's a remarkable therapy that's gaining recognition for its numerous benefits—Vibroacoustic Therapy (VAT). This innovative approach to healing harnesses the power of sound and vibration to promote physical and mental well-being. Let's explore the benefits of Vibroacoustic Therapy and how it can be a harmonious addition to your wellness journey.
What is Vibroacoustic Therapy?
Vibroacoustic Therapy is a non-invasive, relaxation-based treatment that uses sound frequencies and gentle vibrations to stimulate the body and mind. It involves lying or sitting on a specially designed Vibroacoustic Massage Table, which is equipped with transducers that emit low-frequency vibrations in sync with soothing music or soundscapes. The vibrations are delivered at therapeutic frequencies that promote relaxation, reduce stress, and enhance overall well-being.
Benefits of Vibroacoustic Therapy
Stress Reduction and Relaxation
Modern life can be hectic and stressful, leading to physical tension and mental strain. Vibroacoustic Therapy offers a unique solution by inducing a deep state of relaxation. The gentle vibrations and harmonious sounds help to calm the nervous system, reduce cortisol levels (the stress hormone), and promote a sense of tranquility. This can be especially beneficial for individuals dealing with anxiety, depression, or chronic stress.
Pain Management
Vibroacoustic Therapy has shown promise in alleviating various types of pain, including musculoskeletal pain, arthritis, and chronic pain conditions. The vibrations help to increase blood circulation, reduce muscle tension, and release endorphins, which are the body's natural painkillers. For those seeking a drug-free approach to pain management, VAT can be a valuable tool.
Enhanced Sleep Quality
Sleep is essential for physical and mental health, yet many people struggle with sleep disorders. Vibroacoustic Therapy can be a natural remedy for insomnia and other sleep-related issues. The calming vibrations and soothing sounds help regulate the sleep cycle, reduce nighttime awakenings, and improve overall sleep quality. A good night's sleep is crucial for cognitive function, mood stability, and immune system health.
Improved Mood and Emotional Well-being
The power of music and vibration to influence emotions has been recognized for centuries. VAT leverages this connection to enhance emotional well-being. The therapy can uplift your mood, reduce symptoms of depression, and promote a sense of joy and inner peace. It's an excellent complement to other therapeutic approaches for mental health.
Enhanced Mind-Body Connection
Vibroacoustic Therapy fosters a deeper connection between the mind and body. The vibrations resonate through the body, creating a sense of unity and awareness. This heightened mind-body connection can be valuable for mindfulness practices, meditation, and self-reflection, allowing individuals to better understand and manage their physical and emotional states.
Increased Energy and Vitality
Regular Vibroacoustic Therapy sessions can boost energy levels and vitality. The gentle vibrations stimulate the body's energy centers, or chakras, promoting a sense of vitality and balance. This increased energy can improve physical performance, mental clarity, and overall productivity.
Vibroacoustic Therapy is a holistic approach to wellness that harnesses the power of sound and vibration to promote physical, emotional, and mental well-being. Whether you're seeking relaxation, pain relief, better sleep, or improved mood, VAT offers a harmonious solution. As with any holistic therapy, it's essential to consult with a trained practitioner to determine the best approach for your specific needs.
In a world filled with stress and distractions, Vibroacoustic Therapy can be your symphony of healing, bringing balance and tranquility back into your life.