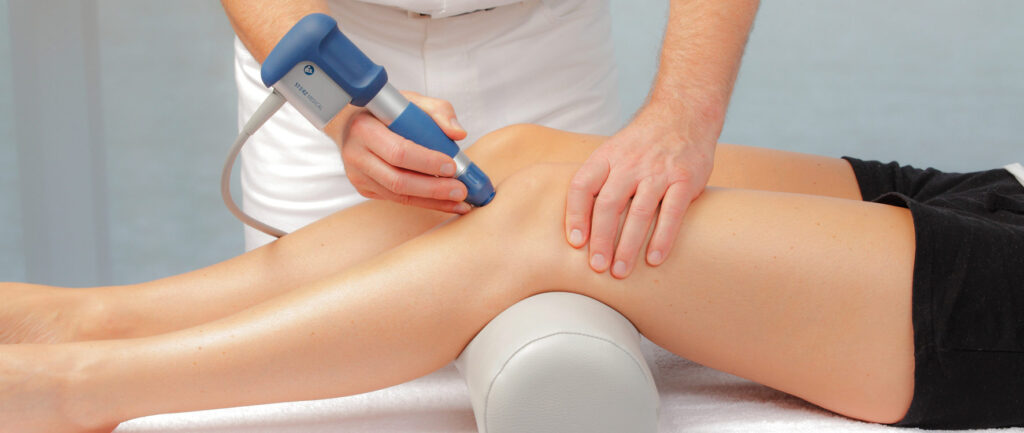 In the world of modern medicine, various innovative treatments and therapies are continually emerging to provide effective solutions for a wide range of health issues. Shockwave therapy is one such advancement that has gained popularity for its ability to treat various musculoskeletal and orthopedic conditions. In this post, we will explore what shockwave therapy is, how it works, and the diverse array of conditions it can help with.
What Is Shockwave Therapy?
Shockwave therapy, also known as Extracorporeal Shock Wave Therapy (ESWT), is a non-invasive medical treatment that utilizes high-energy acoustic waves to stimulate the body's natural healing processes. These acoustic waves are generated by a device and delivered to the affected area, where they interact with the tissues to promote healing and reduce pain.
How Does Shockwave Therapy Work?
Shockwave therapy works on the principle of mechanotransduction, which is the process of converting mechanical energy into cellular responses. The high-energy shockwaves stimulate the targeted tissues, increasing blood flow and promoting the release of growth factors and other healing agents. This, in turn, accelerates the body's regenerative processes.
The key mechanisms of action of shockwave therapy include:
Neovascularization: Shockwaves promote the formation of new blood vessels in the treated area, enhancing blood supply and nutrient delivery, thereby supporting tissue repair.
Cellular Stimulation: The mechanical energy from shockwaves triggers the release of growth factors, cytokines, and other molecules that foster cellular repair and regeneration.
Pain Reduction: Shockwave therapy can disrupt pain signals and promote the release of natural painkillers, helping alleviate pain and discomfort.
Conditions Treated with Shockwave Therapy
Shockwave therapy is a versatile treatment option that can benefit patients with a wide range of conditions. Here are some of the conditions that shockwave therapy has been found effective in treating:
Plantar Fasciitis: This common foot condition involves inflammation and micro-tearing of the plantar fascia. Shockwave therapy can help by reducing pain and promoting tissue healing.
Tennis Elbow (Lateral Epicondylitis): Shockwave therapy can stimulate tissue repair in the tendons of the elbow, reducing pain and improving function.
Calcific Shoulder Tendinitis: Shockwave therapy can break down calcium deposits in the shoulder tendons, offering relief for those suffering from shoulder pain and limited mobility.
Achilles Tendinitis: Shockwave therapy can accelerate healing in the Achilles tendon, a common site of injury in athletes and active individuals.
Chronic Pelvic Pain Syndrome: Shockwave therapy can help alleviate pain and muscle tension in the pelvic region, offering relief for conditions like prostatitis and interstitial cystitis.
Bone Healing: Shockwave therapy can promote bone healing in cases of non-union fractures or delayed healing.
Cellulite Reduction: Shockwave therapy is used in aesthetic medicine to reduce the appearance of cellulite by breaking down fat cells and stimulating collagen production.
Shockwave therapy is a groundbreaking medical treatment that harnesses the power of acoustic waves to promote healing and alleviate pain. This non-invasive, outpatient procedure has shown promising results in treating a wide range of musculoskeletal and orthopedic conditions. If you're experiencing pain or discomfort from any of the conditions mentioned above, it's worth discussing shockwave therapy with Dr. Johnson to determine if it's a suitable treatment option for you. As medical technology continues to advance, treatments like shockwave therapy offer new hope for those seeking non-surgical solutions to their health issues.