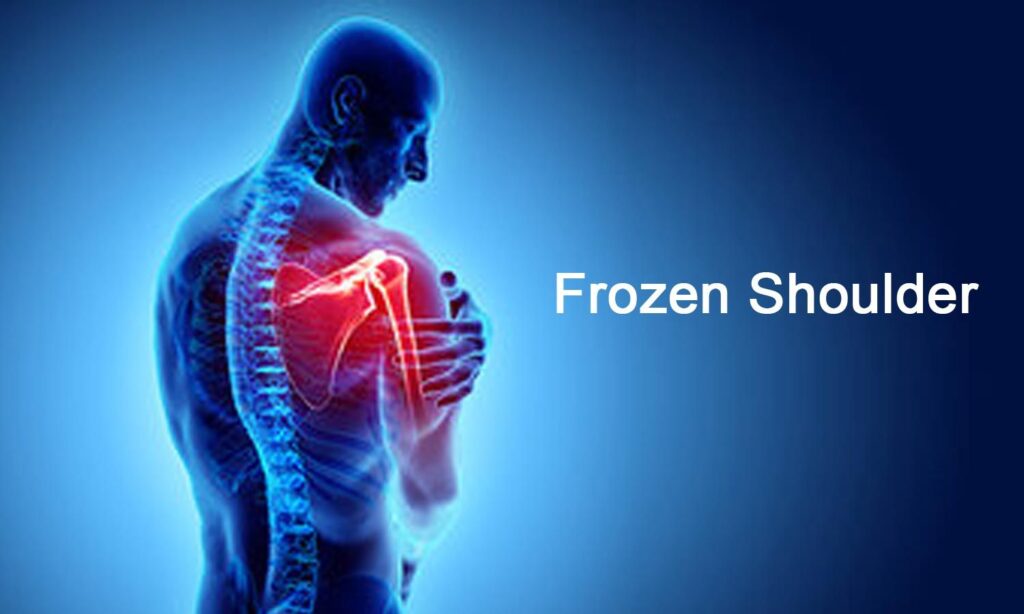 Frozen shoulder, medically known as adhesive capsulitis, is a debilitating condition that affects the shoulder joint, causing pain, stiffness, and limited mobility. It can significantly impair daily activities and decrease the quality of life for those afflicted. While there are various treatment options available, one emerging therapy that has shown promising results is shockwave therapy. In this blog post, we'll delve into what frozen shoulder is, the benefits of shockwave therapy, and how it can effectively help alleviate the symptoms of this condition.
Understanding Frozen Shoulder
Frozen shoulder is a condition characterized by the thickening and tightening of the shoulder joint capsule, a protective tissue surrounding the shoulder joint. This leads to a significant decrease in the joint's lubrication and mobility, causing pain and stiffness. The condition typically progresses through three stages: the freezing stage (painful inflammation), the frozen stage (limited mobility), and the thawing stage (gradual recovery).
Conventional Treatment Options
Traditionally, treatment for frozen shoulder includes physical therapy, pain relief medications, corticosteroid injections, and in some cases, manipulation under anesthesia. While these methods can provide some relief, they may not always address the root cause of the condition, and the recovery process can be lengthy.
Shockwave Therapy: How Does it Work?
Shockwave therapy, also known as extracorporeal shock wave therapy (ESWT), is a non-invasive medical procedure that uses high-energy shockwaves to stimulate healing and tissue regeneration. This therapy was initially developed to break down kidney stones, but its applications have expanded to treat various musculoskeletal conditions, including frozen shoulder.
The shockwaves are generated by a device and are directed towards the affected area. When these shockwaves penetrate the tissues, they stimulate blood circulation and metabolic activity, promoting tissue repair and reducing inflammation. Shockwave therapy also triggers the release of growth factors and stimulates the production of collagen, a crucial component in joint health.
Benefits of Shockwave Therapy for Frozen Shoulder
Non-Invasive: Shockwave therapy is non-surgical and non-invasive, meaning there is no need for incisions or anesthesia. Patients can avoid the risks associated with surgery and experience minimal discomfort during the procedure.
Pain Relief: The high-energy shockwaves stimulate the body's natural pain-relieving mechanisms, reducing pain and discomfort associated with frozen shoulder.
Improved Blood Circulation: Shockwave therapy enhances blood flow to the affected area, promoting faster healing and tissue regeneration.
Increased Mobility: By breaking down scar tissue and adhesions within the shoulder joint capsule, shockwave therapy helps improve joint flexibility and range of motion.
Accelerated Healing: The therapy stimulates the body's healing response, leading to faster recovery times compared to traditional treatments.
No Downtime: Unlike surgery, shockwave therapy requires little to no downtime. Patients can often resume their regular activities shortly after the procedure.
Long-Term Benefits: Shockwave therapy not only provides immediate relief but also fosters long-term healing and improves the overall health of the shoulder joint.
Conclusion
Frozen shoulder can be a challenging and painful condition to endure, but emerging treatments like shockwave therapy offer hope for effective relief and recovery. By stimulating tissue regeneration, reducing inflammation, and improving blood circulation, shockwave therapy has proven to be a valuable and non-invasive treatment option for frozen shoulder. If you or someone you know is suffering from frozen shoulder, consider discussing the potential benefits of shockwave therapy with Dr. Johnson to pave the way for a smoother and pain-free recovery